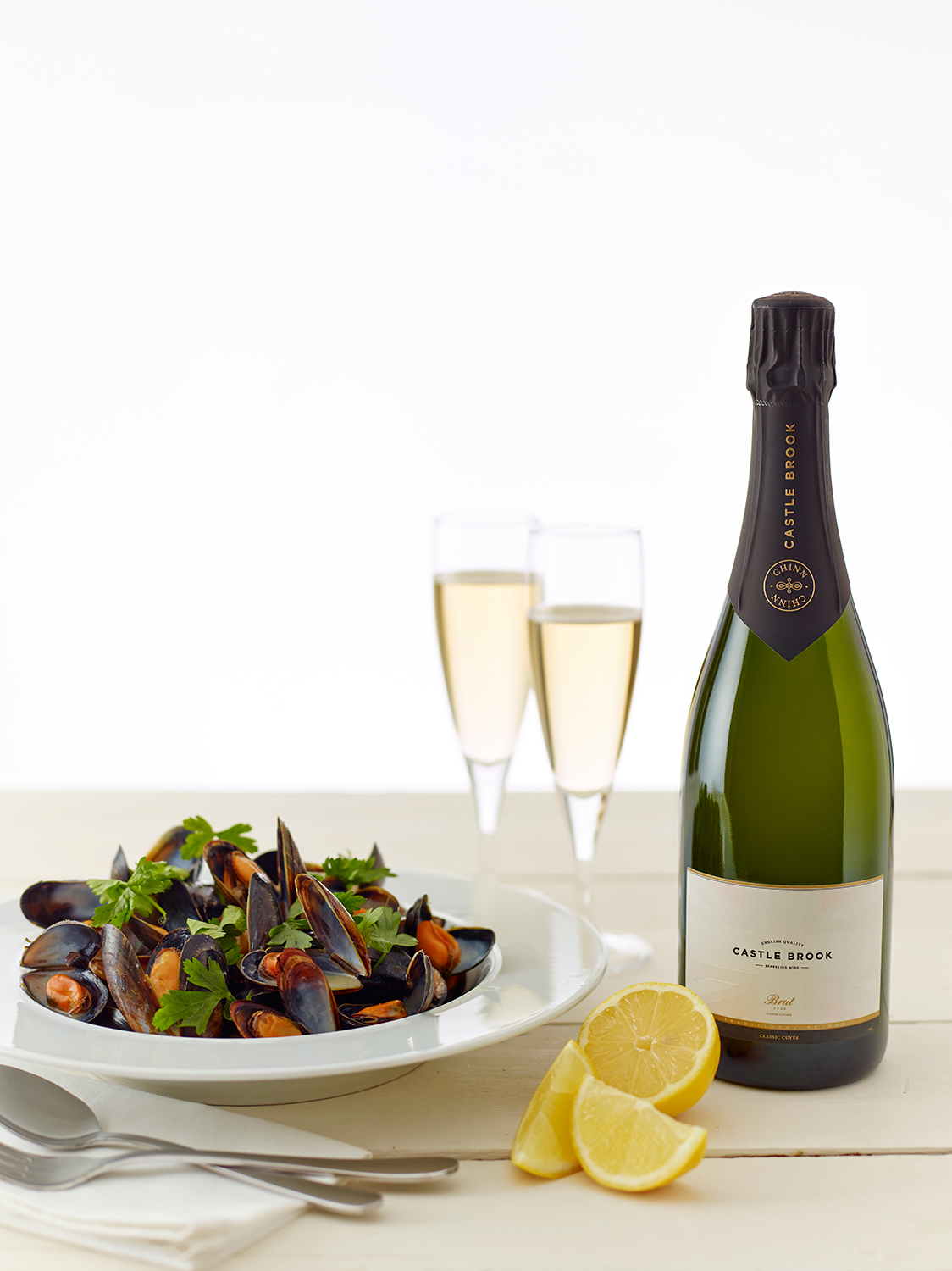 There's no better feeling than that first sip of fizz on a warm summer's day! Fizz paired with fabulous food and your best friends is the perfect recipe for a summer dinner party. So grab your pinny and create this delicious three course meal for your guests!
Starter
Asparagus is a superfood champion that is high in protein and low in fat and makes a light and delicious starter. One of the simplest and most delicious ways to cook asparagus is to roast it in the oven, add a sprinkle of garlic, pair with a softly poached egg for perfection!  Make sure you buy the very best from Wye Valley Produce, you can find it in M&S at its best from March through to July.
Main
Create an elegant seafood extravaganza, the perfect light dish for a warm summer's evening! Our first choice is mussels, they're surprisingly simple to cook. Simply saute shallots and garlic, add a splash of Castle Brook if you can spare it and steam your mussels in the broth – trust us, it'll will make all the difference. Don't forget to serve with flat parsley for added flavour and a slice of crusty bread to soak it all up!
Dessert
A meal isn't complete without a delicious dessert, so finish off with a blueberry and buttermilk panna cotta. Blueberries are a well-known superfood and taste best throughout the summer months!
We'll be in the garden enjoying many dishes this season with our English sparkling wine, so if you're ever stuck for a recipe let us know! You can buy our Castle Brook online here – www.castlebrookvineyard.co.uk.