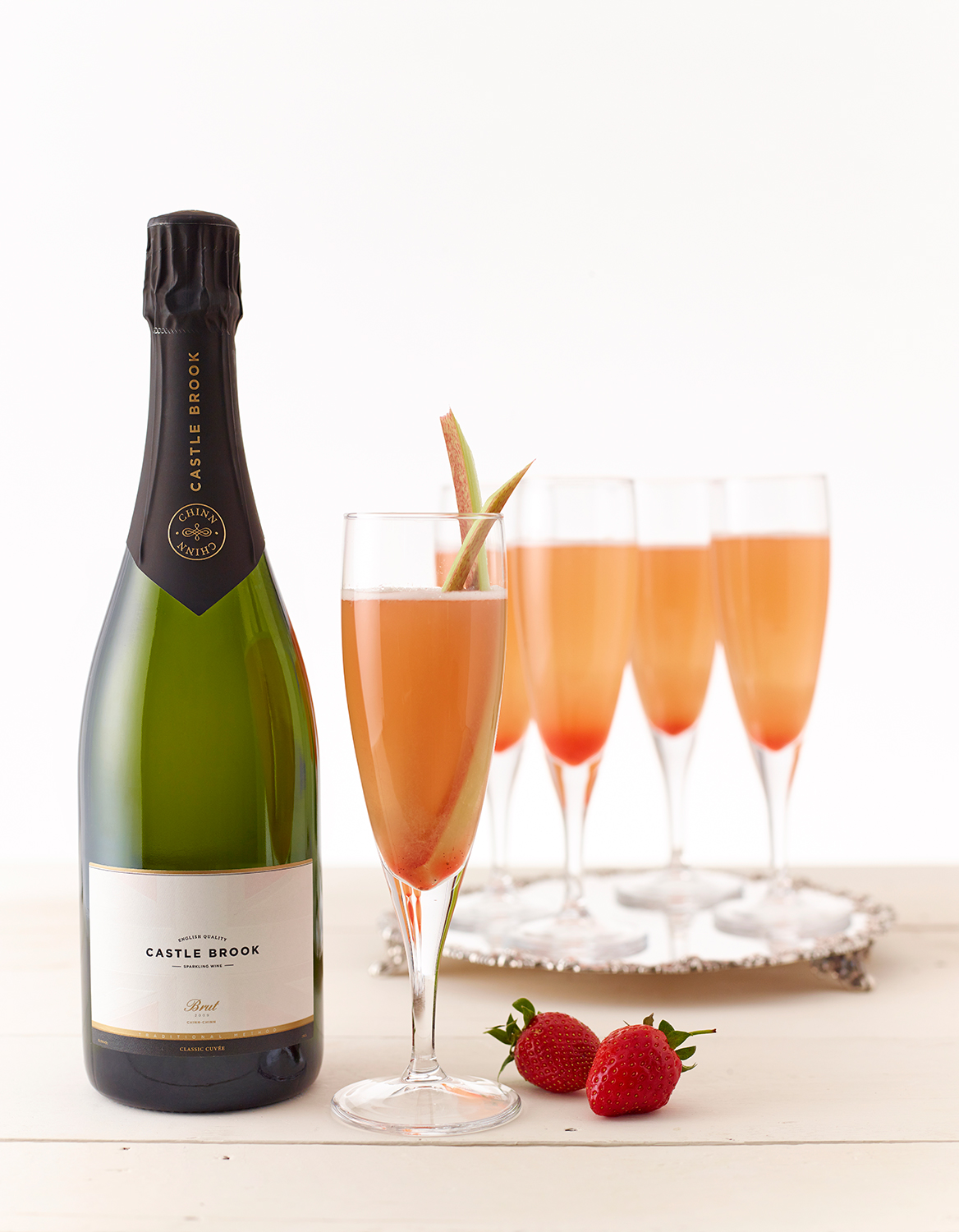 While you ought to treat your mum special everyday, Mother's Day is the one-day of the year to go above and beyond to show just how infinite your love is for her. We've got a little idea of how you can show your Mum just how special she is to you. Get that spring feeling going & arrange a cocktail night with Castle Brook – for you, your mum and the rest of your family! Our favourite cocktail is a Rhubarb Fizz – one your Mum is bound to love too!
INGREDIENTS
SERVES: 6
Syrup:
1 cup sugar
1 cup water
1 vanilla bean, split and seeded
450g fresh rhubarb, finely chopped
Cocktail:
8 oz gin
9 oz rhubarb syrup
1 fresh lemon squeezed
12 oz Castle Brook Classic Cuvée
Apple and strawberries for garnish
METHOD
Add all of the syrup ingredients to a medium saucepan. Bring to a boil over medium heat, and let cook for 3 minutes, or until rhubarb is tender. Strain, so that there is no pulp in the drink. Pour into a container and store for 1 week in the fridge.
Put the gin, rhubarb syrup, lemon juice and ice into a pitcher. Stir to combine, then pour into glasses filled with ice, top with Castle Brook and your garnish!
Our idea is thoughtful and fun, but the mere act of gratefulness will easily show your mum just how much you love and appreciate her – plus there's nothing like a bit of family bonding over a few cocktails!
We want to help you spoil your Mum this Mother's Day, so head over to our Facebook page & enter our giveaway to WIN a bottle of Castle Brook!
Chris