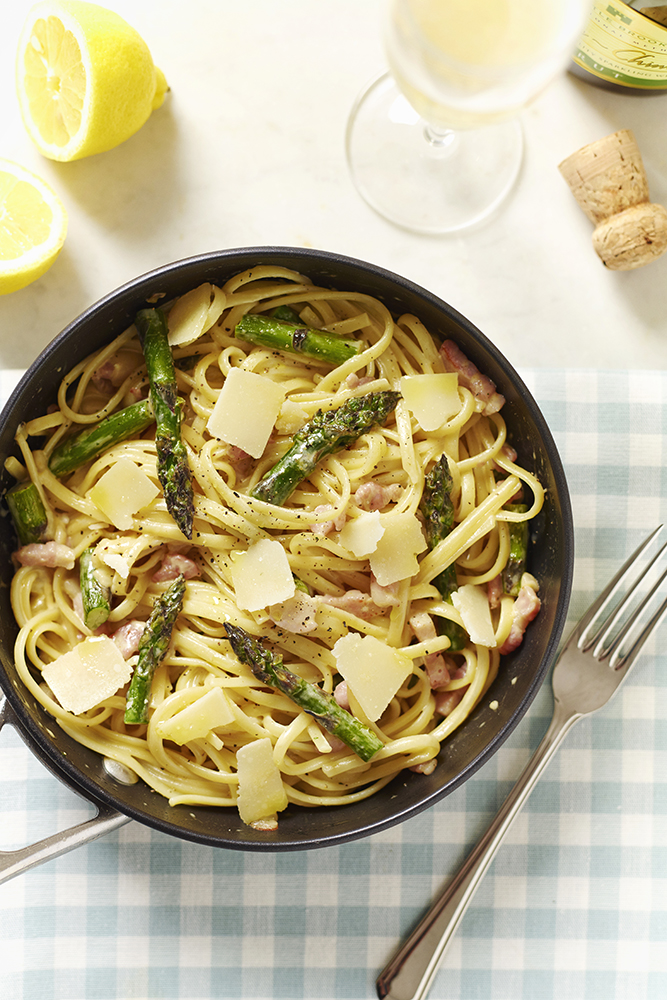 As well as being the very proud producers of our deliciously delicate Castle Brook Classic Cuvée, we also produce some of the very best British asparagus here at Cobrey Farms, under the Wye Valley Produce brand.
Therefore, the month of April is very important to us, as the first buds of colour start shooting from the ground. Usually beginning around St. George's Day, the asparagus season is short but sweet and only here for a couple of months, so we certainly like to make the most of it.
Fresh, delicate and full of flavour, the green, purple and white spears of goodness are a real culinary delicacy. As with all fresh fruit and veg, asparagus tastes best when in season, so now is the time to start planning your recipes for the forthcoming season.
Asparagus is an ingredient that is difficult to match with wine, but just like any other ingredient, it depends how you cook and serve it. Luckily for us, it works wonderfully in the right dish, paired with our Classic Cuvée English sparkling wine. Here's one of our favourite dishes to pair with our Castle Brook:
Asparagus Linguine with Pancetta
Serves 2

Ingredients
8 stems of asparagus
50g of thick cut pancetta (diced)
150g linguine
2 tbsp. grated parmesan
Salt and pepper
Method
1. Boil a heavy-bottomed pan of salted water and add the linguine
2. When the pasta is nearly ready, put a frying pan on heat with a drizzle of olive oil
3. Put the pancetta into the pan and sauté for 3 minutes
4. Add the asparagus tips to the pan and sauté for 3-4 minutes until the tips soften
5. Drain the pasta and toss with olive oil
6. Add the asparagus, pancetta, and a squeeze of lemon juice, and mix together
7. Top with parmesan, and season with salt and pepper to taste
You can buy our in-season, quality asparagus here & our English sparkling wine here.

We're also giving away a bottle of fizz over on our Facebook page, so head on over & enter to WIN in time for the asparagus season!