July marked the end of rhubarb season, so if you're left with a frozen batch of this beautifully hued vegetable that thinks it's a fruit, then we've got a couple of delicious ways to use it up. Summer bank holiday is just around the corner, so what better excuse to get your pinny on and indulge in a few homemade treats.
Every dinner party should start with a welcome cocktail, so treat your guests to a refreshing Rhubarb Fizz…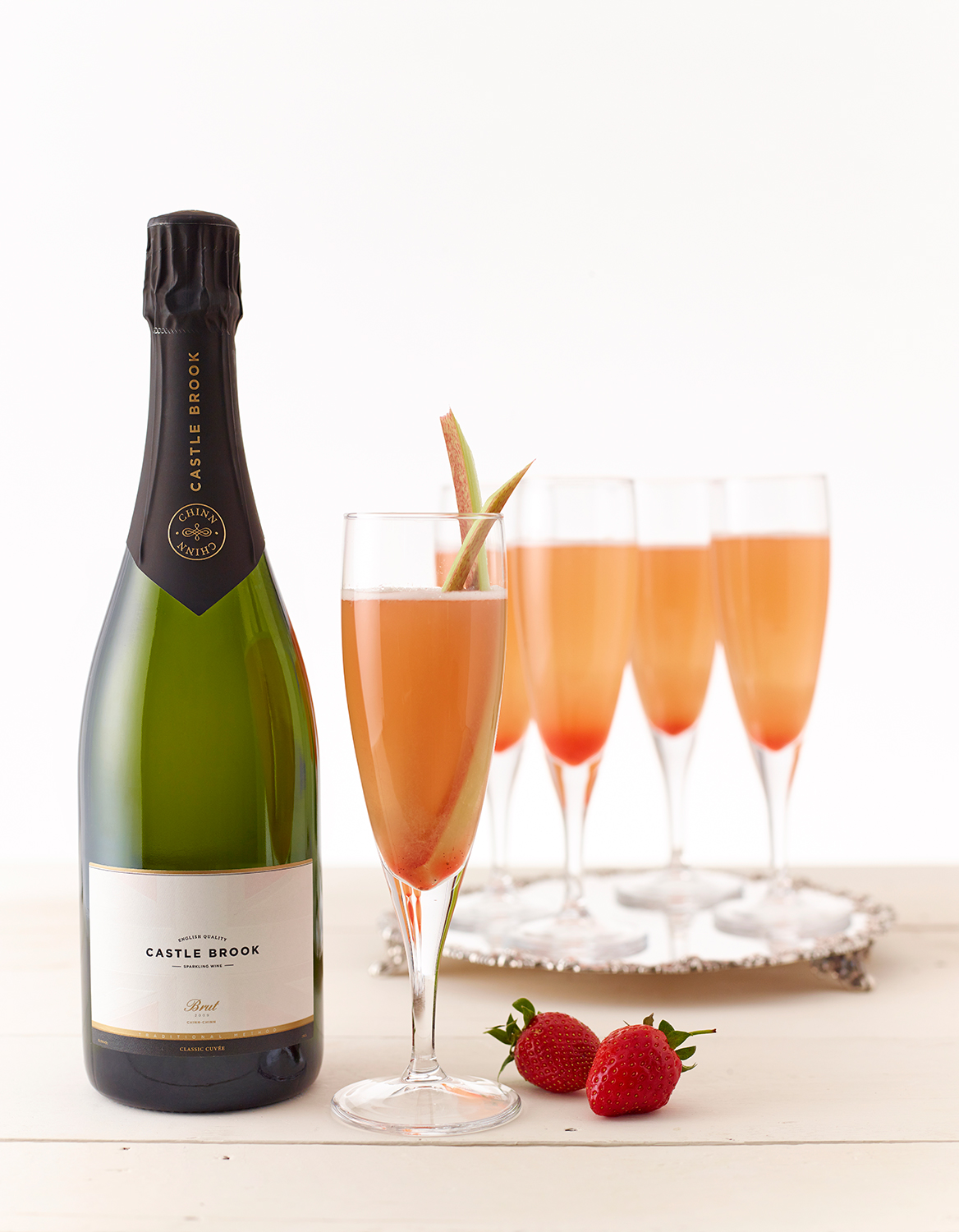 INGREDIENTS
SERVES: 6
Syrup:
1 cup sugar
1 cup water
1 vanilla bean, split and seeded
450g fresh rhubarb, finely chopped
Cocktail:
8 oz gin
9 oz rhubarb syrup
1 fresh lemon squeezed
12 oz Castle Brook Classic Cuvée
Apple and strawberries for garnish
METHOD
Add all of the syrup ingredients to a medium saucepan. Bring to a boil over medium heat, and let cook for 3 minutes, or until rhubarb is tender. Strain, so that there is no pulp in the drink. Pour into a container and store for 1 week in the fridge.
Put the gin, rhubarb syrup, lemon juice and ice into a pitcher. Stir to combine, then pour into glasses filled with ice, top with Castle Brook and your garnish!
For those of you with a sweet tooth, why not turn your Wye Valley Rhubarb into this Rhubarb Lattice Pie…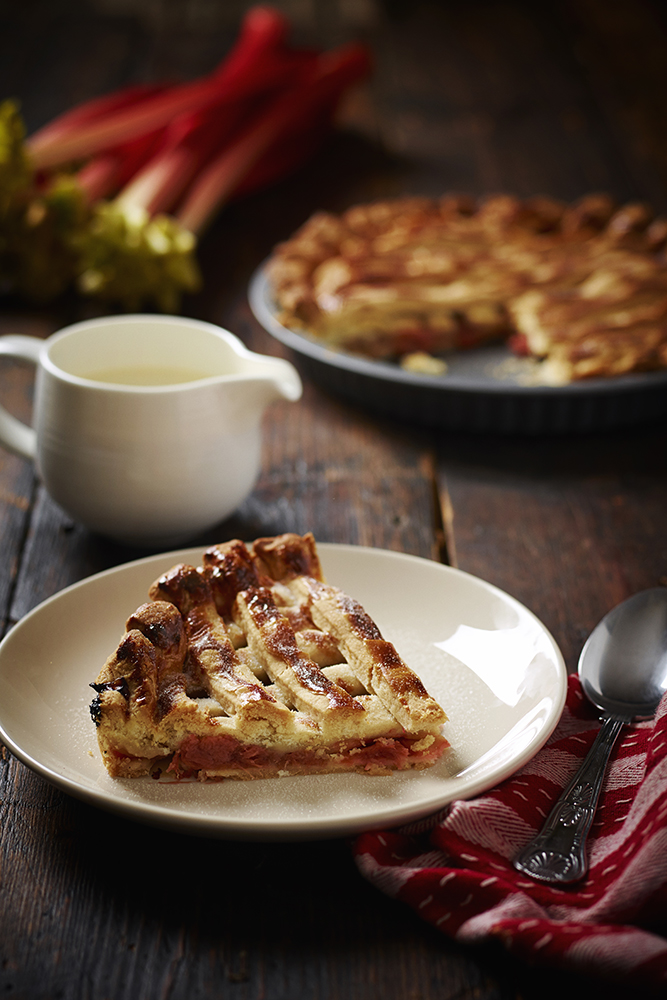 SERVES: 8
INGREDIENTS
Butter for greasing
350g all-butter shortcrust pastry (you can use sweetened pastry if you prefer)
600g rhubarb, trimmed before weighing
230g golden caster sugar
Grated zest of 1.5 oranges
1/2 tsp. ground cardamom
3 tbsp. ground almonds
Pinch of salt
Egg wash: 1 egg
A few drops of milk
METHOD
Butter a 23cm tart tin (about 2.5cm deep) and set aside. Roll out half the pastry until wide enough to line the dish with a little overhang. Place inside the dish, pressing down into the edges and trim. For the lattice: roll out the other half of the pastry into a rectangle and place on a baking tray lined with baking paper. Chill both for at least half an hour. Preheat the oven to 200C/400F/Gas 6. Chop the rhubarb into 1.5inch chunks. Place in a bowl with the sugar, ground almonds, cardamom, orange zest and salt, and toss thoroughly to coat. Fill the pastry casing with your rhubarb mixture. Remove the rectangle of pastry from the fridge and carefully slice the pastry into long strips around 1cm wide. Arrange the strips over the rhubarb in a lattice pattern and trim, saving three for the edge. For the egg wash, beat the egg and milk in a small bowl with a whisk. Using a pastry brush, coat the lattice with egg wash. Use the last three strips of pastry to cover the rim and then coat with the rest of the wash. Place the dish in the oven (on a baking tray to catch the drips, and to make it easier to remove). Bake for forty-five minutes, although if your rhubarb is very wet it may take a little longer. Leave it in the dish to cool slightly before transferring to a serving dish, or cool completely if you are serving it cold. Serve with cream, custard, or vanilla ice cream.

Don't forget you can purchase your bottle of Castle Brook from your local M&S or Waitrose, or online here – https://www.castlebrookvineyard.co.uk/product/classic-cuvee-sparkling-wine/.

Enjoy!
Chris